Hellenic Links
Thesaurus Linguae Graecae a research center creating comprehensive digital library of Greek literature.

Hellenic American Leadership Council (HALC), a national network of Greek American community leaders.
The American Hellenic Institute, AHI, works to strengthen United States
relations with Greece and Cyprus and the community.
The Council of Hellenes Abroad (SAE) unites 17 million Hellenes worldwide.
And a link to the General Secretariat for Greeks Abroad.

Hellenic Resources Network - A great place to find news from Greece and Cyprus.

National Hellenic Museum
The National Herald
Windy City Greek
Hellenic Media
To Vima
TA NEA
Phileleftheros
Kathimerini
Cyprus Weekly
Naftemporiki
Events, News, and Announcements of Interest to The Community
The Blight of Asia By G. Horton
The long out of print book, "THE BLIGHT OF ASIA", was published in 1926 in the USA and written by the American General Consul in Smyrna in 1922, who was an eye witness of all the perils of that city and of its Christian inhabitants. This testimony comes from a high-ranking American diplomat, who served in this capacity in that part of the world for about 30 years, and was therefore a knowledgeable and impartial source. You can now read it online or download it, thanks to S. Georgiadis, a Rear Admiral of the Hellenic Navy (Ret).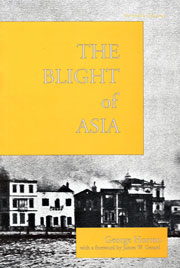 Greece: Secrets of the Past - The scheduled shows at the Museum of Science and Industry have been completed. Information about the show can be found on the above link and you can download the Teacher's Guide in pdf format.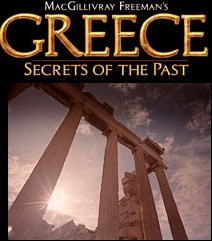 Return to HLMW's home page